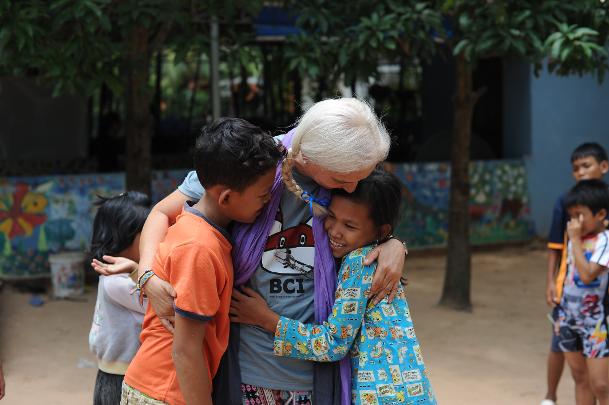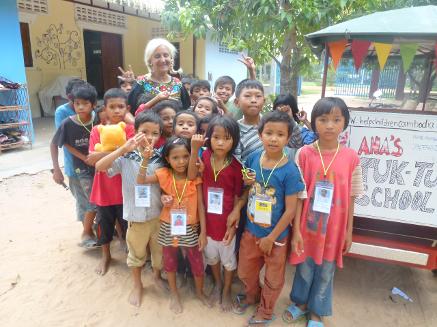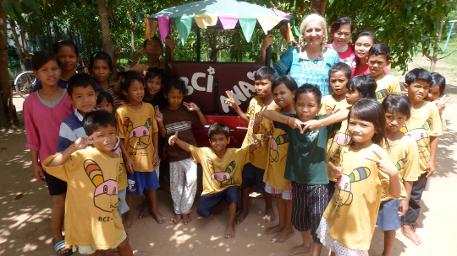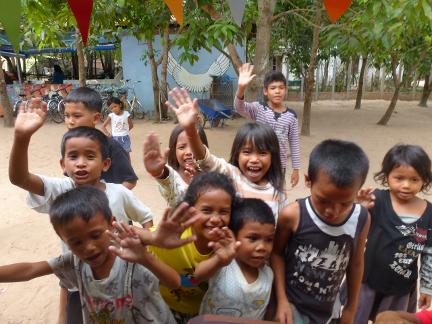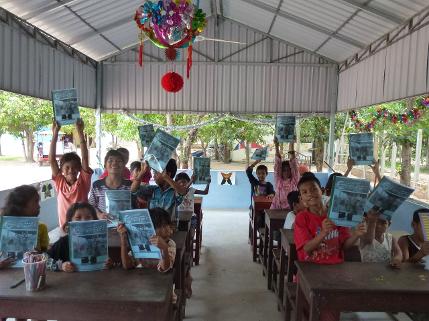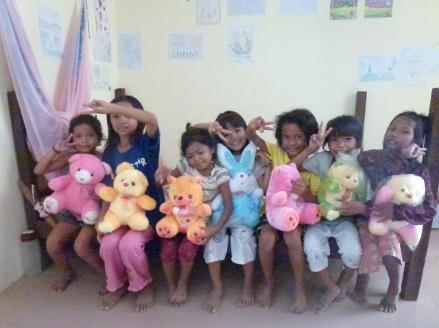 All of the children got a copy of my English Book
"Step by Step 1"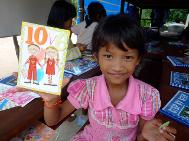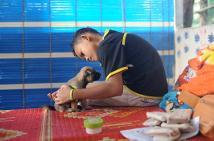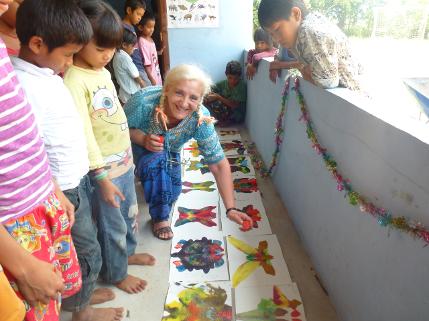 Every day I taught them different Crafts!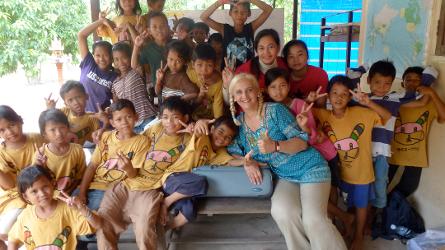 The children below, together with Sitha and Sreymom moved to another place in Siem Reap and founded a new center named CIO.

I taught SREYMOM how to sew and how to use a sewing machine. Now she knows how to make handbags, bottle carriers, aprons and purses.

BCI sells these products to help pay for their daily expenses.