Donation for Ana's TukTuk English school
$ 10 USD
Art supplies: Stickers, markers, crayons, glue, paint, paper and colouring books
$ 30 USD
These materials are very useful and a joy for the children to have.
It means the world to them!
2 BAGS of RICE
$ 80 USD
Rice is practically the only thing Cambodian people eat.
It's very difficult to feed a whole family with 3 meals per day.
Each bag of rice is enough to feed a family with 4 children during one month.
Thanks for helping!
Pencils & ABC books
$ 20 USD
$ 20 Us allow me to buy 100 pencils or 20 books ABC to give to the children in the rural areas.
School Uniforms, Backpacks and Shoes
$ 50 USD
Each uniform costs between $ 7 US and $ 10 US.
Medical Care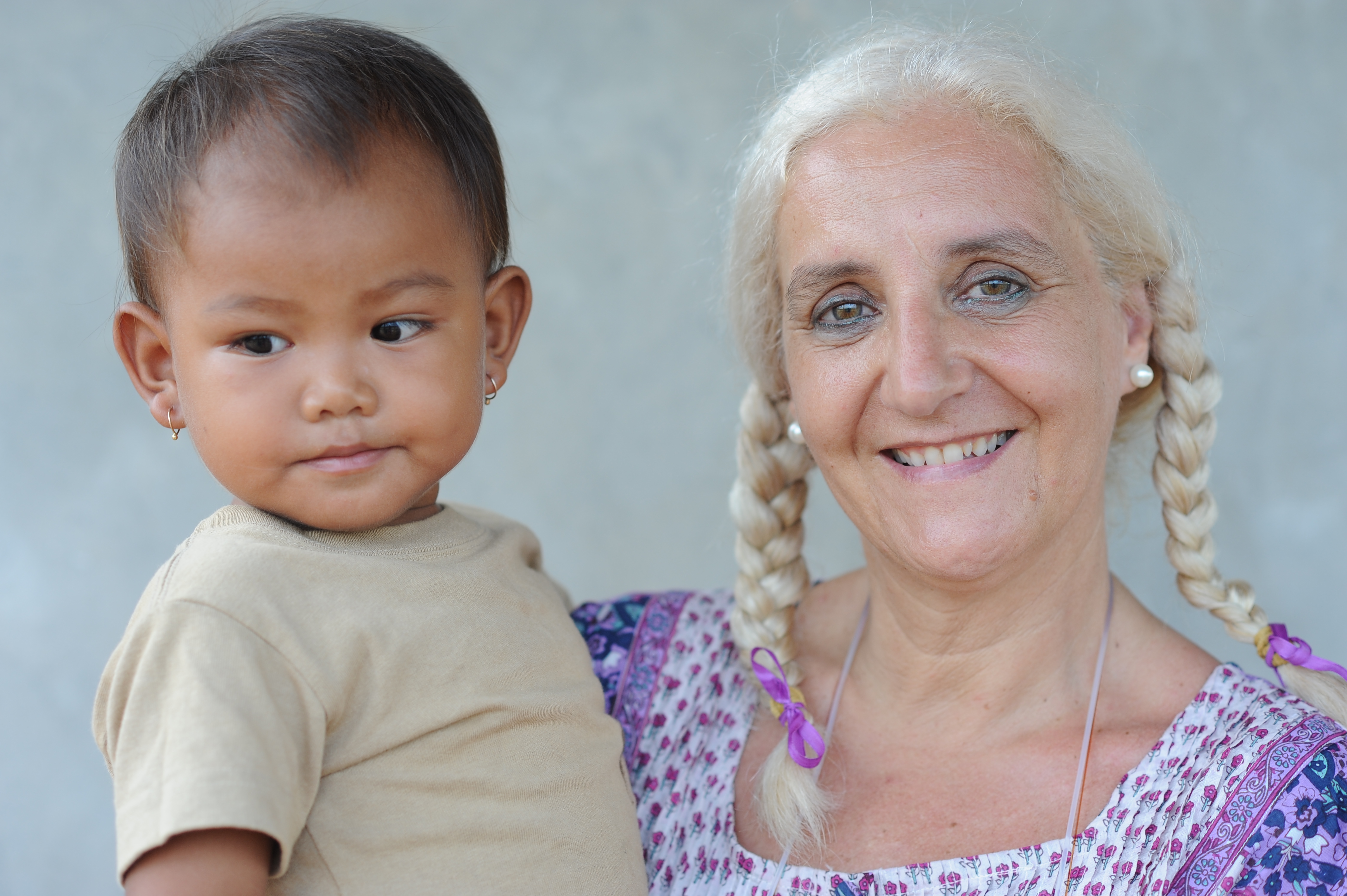 $ 100 USD
In the case below, YOU CAN DONATE ANY AMOUNT YOU WISH!
Let me know how you want me t
o
Thank you!


If you don't have Paypal you can transfer to my bank HELP CHILDREN CAMBODIA fundraising account!
Please contact below! margaridalberty@sapo.pt
shipping costs
SPECIAL THANKS AGRADECIMENTOS
Thank you so much for your precious donation!
Obrigada pelo vosso precioso donativo!

2016

Paulo Safont

,

Teresa Palmeirim

, Mara-Lee, Dina Draganierecu,

Wendy Aikin

,

Susan Blackburn

,

Carol Gavinho

, Carol da Silva, Camila,

Louise Ellings

,

Filipa Pereira

,

César Coimbra

,

Rosa Pereira

,

Rosa Marques

,

Manuel Marques

,

Nathalie Vogelsinger-Martinez

,

Odete São José

,

Robyn Crouch

,

Margarida's School Escola de Línguas do Estoril

, Tatão,

Maria Vassalo Safont

e Filipe,

TeresaOgando JustArt

,

Yael Leshem

, Lisette,

Katja Blaesing

, Lisa Moris,

Teresa Felicio

, Lurdes Santos, Yanna,

Paula Lamares

,

Sónia Tavares Teles

,

Madalena Perestrello T Bastos

, Art Paradise in Portugal,

International Women in Portugal

,

Pátio das Velharias - Old Stuff

,

Filipe Alves

,

Rute Magalhães

,

Cheryl Reese

, Manuela Oliveira,

Cristina Cortez

, Paulo Renato,

Maria Monteiro

,




Russel Davies,

Shelly McGovern Schmidt

,

Sara Nunes

, Vânia Valente,

MJoão Afonso

e seus amigos,

Henriqueta Silva Dias

,

Fantasia Vintage

,

Aurora Rebelo

, Gueva Sá e Silva, Júlia Amaral,

Suze Miller Weinberg

,

Shane De Groot

(Buddha painting),

Aslı Akbay

,

Carocha L M Tito

(Buda), Augusta, Paint Mojo Portugal,

Maria Helena Guerra

,

Margarida Ribeiro

, Russel

Russell Davies

, Tanya Trost,

Carol Morrell

, Maria de

M Fátima Conceição

,

Fatima Pintão Correia

,

Nicole Carter

,

Chris Bonham Hall

,

Marine Ptr,

and

Alex Cudby

.
2015

Paulo Safont
Manuela Oliveira
Alexandra
Carol Gavinho
Margarida Gonçalves
Patricia Sanchez
Brigitte
Tony Nepali
Maria Fátima Conceição
Vitória

Natalia Fiqueiredo
Cristina Monteiro
Catarina Gonçalves Tavares
Elisabete Reis
Inês
Linda Fry
Carol Morell
Rosa Fernandes
Henriqueta Silva Dias
Fátima Pintão Correia
Aurora Rebelo

Christianne Kuehne
Robyn Crouch
Maria Júlia Limpo
Peter Dean
Susana Garret Pinto
Filipa Alberti
Escola Primária EB1 nº4
Teresa Palmeirim
Vânia Valente
Katja Blaesing
Rosa Marques
Maria João Soares
Nancy Braun
Maria Isabel Pinto
Ju
Cristina Rangel Sampaio

Ulisses Uff
Dominique Riccobono
Carocha Lito
Maria João Lito
Maria João Afonso
Cristina Cortez
Armanda

Fernanda Paredes

Ana Gomes e André
Albertina Soares
Teresa Ogando
Retrosaria Fantasia
Pátio das Velharias
Margarida's School


2014


Mel Carreira
Eva Bakovic
Salomé
Susana Garret Pinto
Paolla Testugine
Sol Evangello
Ellie
David Maxfield
Mateja Majak
Gabriela

Leonor Calaim Pimenta
Michaela Schmidt
Beatriz Vieira

Astrid Zunkler
Cheryl Reese
Linda Fry
Karen Howcroft
Pedro Alves
Teresa Ogando
Cátia Silva

Shelly Mc Govern Schmidt

Amigas de Rosa Marques (almoço)

Teresa e Zé Tó
Tery Favo
Cristina Rangel Sampaio
Catherine Whalen Mitchell
Samantha Jane Paulo
Janet Kearney
Cindy Curby
Nils Albinus
Lars Ivarsson
Carol Gavinho
Paulo Safont
Teresa Palmeirim
Isabelinha Alberty
Nancy Braun
Nicole Peeters
Manuela Oliveira
Rosa Marques & Manuel Marques

Katja Blaesing
Nicole Eitner
Peta Dargent Burchell
Denise Mansbridge
Rosa de Lima
Vassourinha Festas Infantis
Dawn Gold
Fátima Pintão Correia
Clínica de Termografia Médica
Maria de Jesus
Lua Nova
Ana Paula Cardoso
Lorena Granata
Patricia
Sónia Guerrinha
Pátio das Velharias
Marta Horta e Belo
A todos os que ajudaram, um muito obrigada!
Estou ainda a atualizar esta página!


Peço desculpa se me esqueci de alguém...
Sorry if I forgot someone's name

Updating this page....Thanks, everyone!
Materiais para Artes ! ART SUPPLIES!
Shampoo, Soap, Medicine for lice, detergent... - Champô, Sabão, Mata-piolhos e detergentes...

Things that I bought with donations which are very useful and welcome all the time!

COISAS que tenho comprado com donativos e que são muito úteis e sempre bem-vindas!

Sewing Machines .....Máquinas de Costura

White Boards .....Quadros para a escola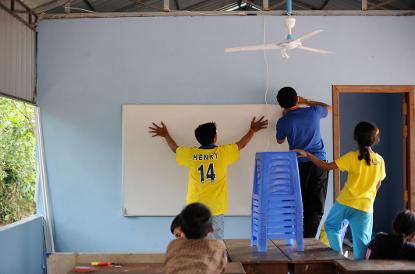 School uniforms - Uniformes para a escola

Bread with condensed milk - Pão com leite condensado

Mats, pillows and blankets ---
Esteiras acolchoadas, almofadas e mantinhas

Bookcases .....Estantes para Livros

Basic food - Alimentos básicos

T-shirts ......e roupa em geral...

School supplies ....Material Escolar...

English Books - Livros de Inglês "Step by Step"