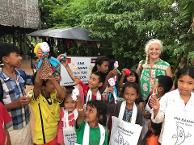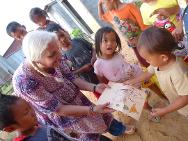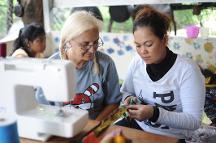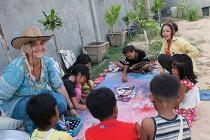 History
HELP CHILDREN CAMBODIA was founded after a dream trip to Asia in 2012 where I spent a month volunteering with an organisation called Real Gap Experience. I fell in love with Cambodia instantly. I spent an amazing 4 weeks in Siem Reap working with a local Orphanage teaching English and Crafts to 30 lovely children who were so welcoming and loving and they made me feel at home so far away from my home in Portugal.
I also spent many days traveling from village to village by Tuk-Tuk reaching as many families in need as I could. In the rice fields and floating villages impoverished families live in very hard conditions and I was compelled to help in anyway possible. This experience led the way to really making a difference in the lives of these families. Teaching English and providing food and clothing was just a stepping stone towards my ultimate passion project and mission.
After a series of trips to Cambodia , I decided to create a facility for children that would develop skills and have educational opportunities not offered in state schools. BUTTERFLY EDUCATIONAL CENTRE was born with a clear intention of providing additional learning opportunities to underprivileged children so that they could have a better chance of rising out of poverty and thrive. BUTTERFLY EDUCATIONAL CENTRE offered free classes serving over 120 students with lessons in ENGLISH, SEWING, ARTS, IT & TRADITIONAL KHMER DANCES. Presently, the school has evolved and branched into 10 separate schools that include the ANA BANANA ENGLISH TUK-TUK SCHOOL, a mobile school that travels to the surrounding villages of Siem Reap offering free English classes and BUTTERFLY BOOKS MOBILE LIBRARY, providing children with books in English and Khmer.
Sadly, due to travel restrictions and the global pandemic, for the first time in 15 missions, I have been unable travel to Cambodia but I am eager to return and follow up on this developing project that has given so many children their "wings to fly".
If you would like to know how you can help e-mail me at margaridalberty@sapo.pt or if you would like to make a donation click here.