This is an English School located in Tek Ville Commune in Siem Reap.
Help Children Cambodia offered them, with friends' donations, 2 series of 65 English books, a water filter, cups, art supplies, T-shirts, toys, hygiene kits, and a CD player to play all the English songs that the children learned with me. They just love singing. It's a great way to listen to the pronunciation and learn new vocabulary!
During my last mission, I went there twice a week and enjoyed every minute of it.
The children were all so lovely and eager to learn.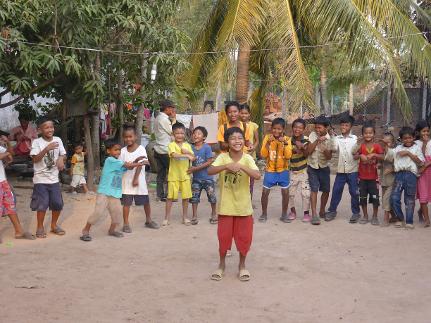 Sreytin was my student at BCI Orphanage when she was 12 years old and now...she is the teacher at kindergarten. She is only 15 years old ! Isn't this wonderful?



Rather than sitting at the table in the classroom, I prefer to have all the children in a circle in the open air. Wee sing songs and play games with letters and words! They just love it!